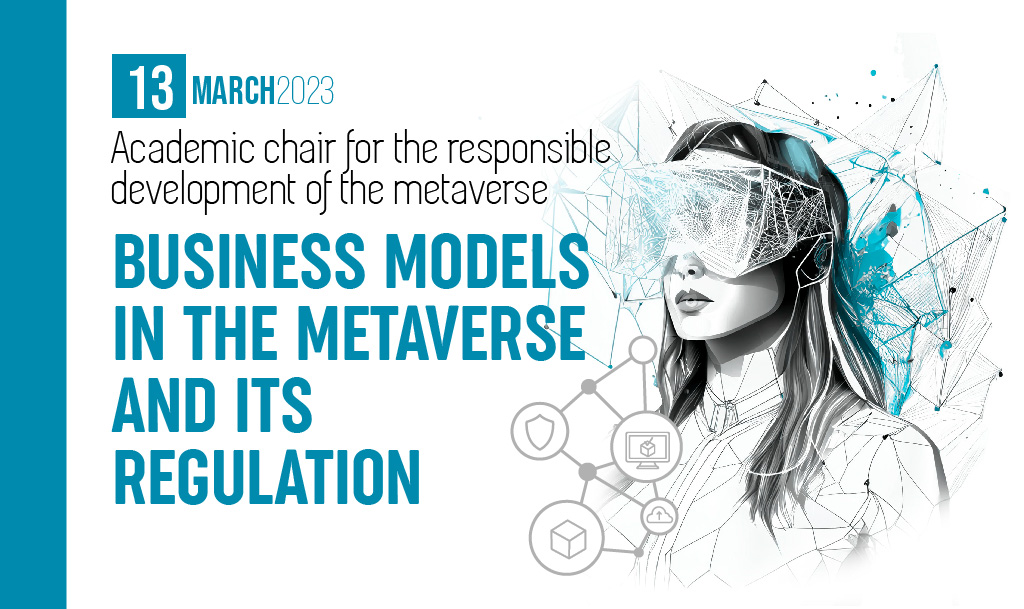 «Business models in the Metaverse and its regulation»: presentation of the Chair in Alicante and round table discussion.
The Chair for the responsible development of the Metaverse kicked off its activities with an event organized in collaboration with the Institute of International Economics and held at the University of Alicante on the 13th of March 2023.
The event consisted of an introduction by the Director of the Chair, Prof. Aurelio López-Tarruella, about its purpose and objectives. It was followed by a round table on «Business models in the Metaverse and their regulation», which featured Luis Ignacio Vicente (PONS IP), Carlos Kuchkovsky (QCentroid & Remotefulness) and Rodrigo González (Deloitte) and was moderated by Jose Manuel Casado (Professor of Applied Economics at the UA).
You can access a recording of the round table here: