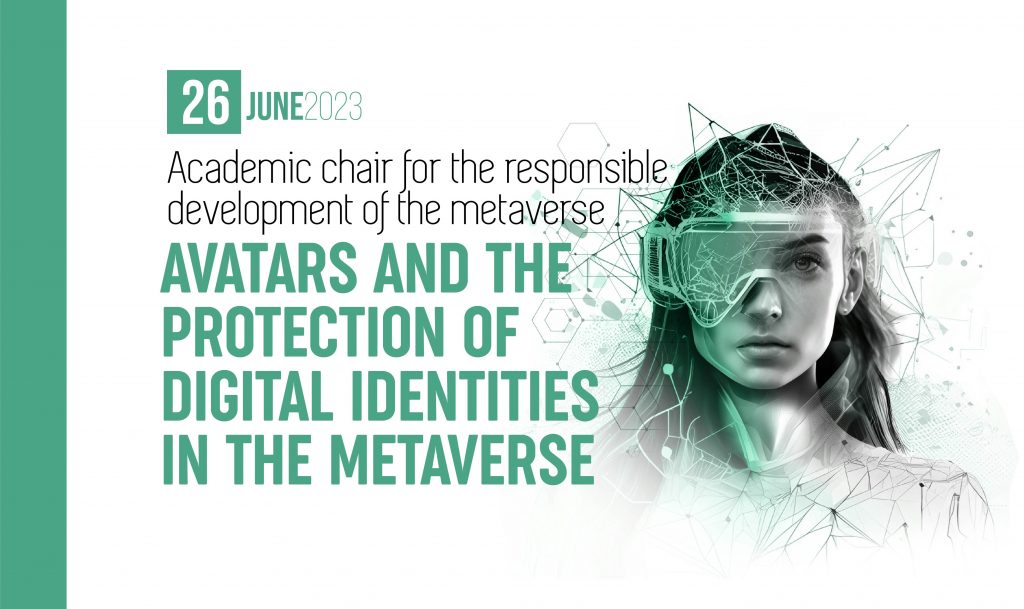 Webinar II: Avatars and the Protection of Digital Identities in the Metaverse
Last Monday, 26 June 2023 the Chair for the responsible development of the Metaverse held the webinar "Avatars and The Protection of Digital Identities in the Metaverse".  This has been the first event dedicated to this topic and will be completed with the webinar that will take place next Monday, 3th July 2023 called "Decentralised Digital Identity in the Metaverse under eIDAS 2". 
In this first webinar on identity in the Metaverse Martin EBERS (President of the Robotics & AI Law Society (RAILS) and Professor of Law) spoke about the preliminary findings of his paper on avatars and digital representation and their importance for communicating and interacting in the Metaverse. There was an interesting debate, with comments from Cristina PONCIBÒ (Professor of Comparative Private Law, University of Turin) , Julija KALPOKIENÉ (Practising Lawyer, Junior Researcher at Vytautas Magnus University, Lithuania) and Paul DE HERT (Professor at Vrije Universiteit Brussels)
The webinar was moderated by Paul POLANSKI (Professor at Kozminski University, Warsaw)
Some of the issues discussed include questions related to the role of avatars, whether it is possible to confer rights and obligations on avatars independently of the physical person, and what happens to these digital identities when the person dies and the digital representation remains in this digital world. 
This webinar is part of the research activities organized by the MetaverseUA Chair on legal and ethical questions of the metaverse for the purpose of promoting its responsible development. If you want to be informed about our activities, please subscribe to our mailing list.