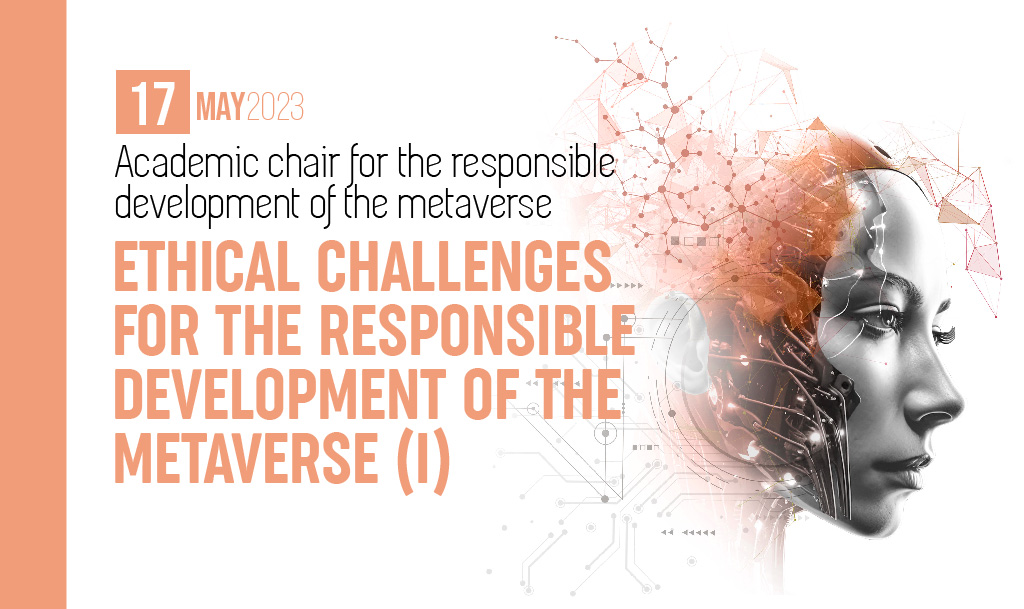 Webinar "Ethical Challenges for the Responsible Development of the Metaverse (I)", online, 17 May 2023.
The first webinar of the MetaverseUA Chair on «Ethical challenges for the responsible development of the Metaverse (I)» took place last 17th of May.
While the Metaverse will undoubtedly bring enormous opportunities for businesses, governments, citizens and civil society in general, the introduction of related technologies will involve ethical challenges that need to be properly addressed by regulators, policy makers and industry. Therefore, the main objective of this event was to identify these challenges and to understand their scope and implications, in order to formulate coherent recommendations.
These questions were addressed by the speakers: Kimberly VOLL (Head of Studio, Brace Yourself Games; Co-Founder, Fair Play Alliance), Micaela MANTEGNA (Metaverse Ethics Architect. TED Fellow & BKC Harvard Affiliate) and Jon FESTINGUER (K.C., Adjunct Professor, University of British Columbia). They also addressed issues such as transparency towards the user or the commercial value of ethical virtual environments. 
The webinar was moderated by Gaetano DIMITA (Professor of International Intellectual Property Law, CCLS, QMUL), who is a member of the Chair's Scientific Committee.
You can access a recording of the webinar here: